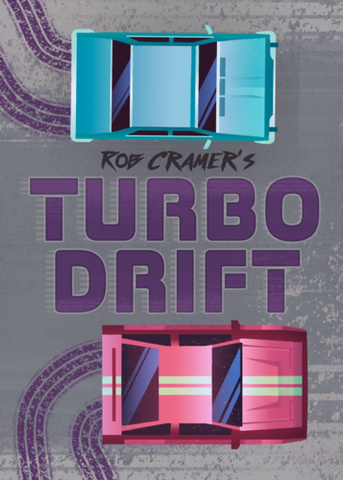 Turbo Drift - Print & Play
R-R-R-R-Race toward the finish line at ludicrous speed! In Turbo Drift, you must make your way through an analog racecourse full of obstacles by drafting movement cards from columns or rows or even pushing-your-luck and try to use all the movement cards. Turbo Drift will make a big presence on your gaming table with obstacle cards and nitro-infused gameplay, yet small enough to put in your pocket for some lunchtime gaming.
Turbo Drift is a real-space racing game set in the mountain passes of Japan in the late 1970's. It requires 2-4 players and takes 30 minutes to play. Players will take turns picking 1,2,or 3 path cards from a grid to navigate their cars closer to the goal card. Once per game, they can go turbo, using all of the cards in the grid to drive. The first player to cross the finish line wins!
---
We Also Recommend