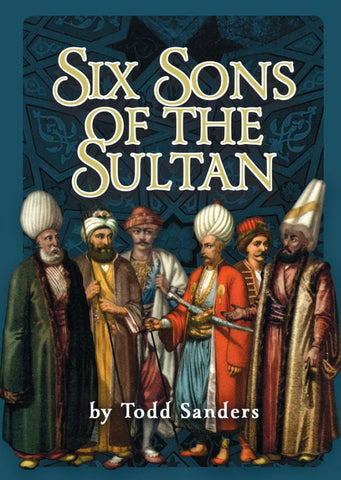 Six Sons of The Sultan
The six sons of the Sultan have come to you, the foremost tea merchants in land, with a request:
Provide us with the best exotic teas the world has to offer and we will reward you richly (we may even favor you with special privileges if you impress us), but only one of you can become Chief Tea Merchant of the Sultanate!
Six Sons of the Sultan is a game for two players that takes about 15-20 minutes. Players will have 10 rounds to gain prestige by supplying different kinds of tea to the Sultan's sons. Each type of tea has different costs and prestige points associated with it as well as special actions that may help the players during the game.
There is also a solitaire play option.
Players: 1-2

Length: 20 minutes

Ages: 10+
CREDITS
Design & Art by Todd Sanders
VERSIONS
Six Sons of The Sultan  $5
---
We Also Recommend