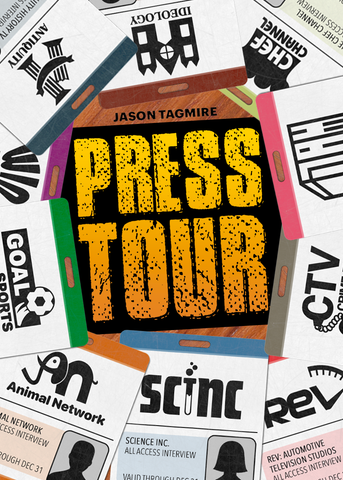 Press Tour (UK Only)
The cameras are on and the microphones are hot! Grab a copy of your best-selling book or snag a press badge to take part in the media scrum. Hope you've memorized your talking points, because we are going live in 3... 2... 1!
In Press Tour, players take on the roles of attendees at the press-launch for a new book release, either as the author or one of the interviewers. Direct the interview to meet your personal goals or the requirements of your network to get the scoop of your career!
Players: 2-4
Length: 30 minutes
Age: 10+
CREDITS:
Designer: Jason Tagmire
Art: Marty Cobb and Bryan Fischer
---
We Also Recommend