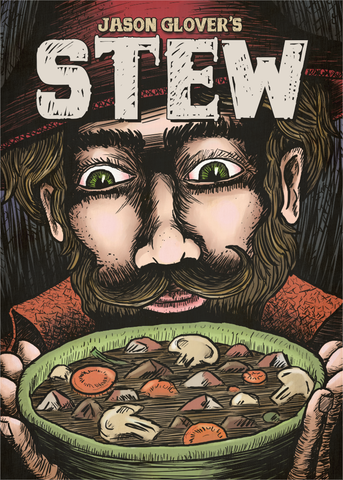 Stew (UK Only)
NOTE: UK shipping only. For all other destinations, please order here:
https://buttonshygames.com/products/stew

Stew is a tasty medley of bluffing, deduction and press your luck gameplay. As a farmer, you will add items to a collective pot, or feed the vermin lurking around. When a player calls "Stew", the pot is checked and points are scored.
2-4 Players - 15 Minutes - Ages 8+
Designed by Jason Glover
Art by Jason Glover 
The Fungus Among Us expansion adds 6 cards. 4 Bella Mushrooms, a Gnome Vermin card, and a Mutant Vegetable card.
---
We Also Recommend