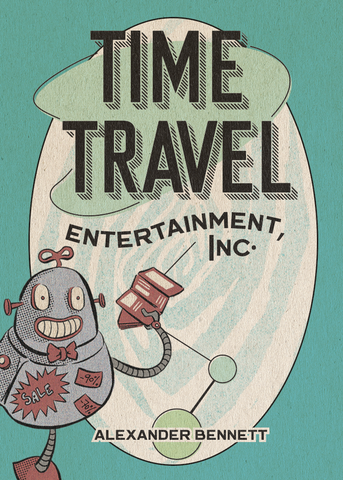 Time Travel Entertainment, Inc.
The year is 2754. The multimedia conglomerate Time Travel Entertainment Inc. uses proprietary technology to deploy its patented actor-bots anywhere in time and space. With a complex goal and minimal programming, the hapless bots are turned loose for the audience's delight. Each installment of their unscripted adventure is broadcast to trillions of eager viewers hungry for scenes of heroic triumph and hilarious failure.
In Time Travel Entertainment, Inc. players take on the roles of actor-bots. Choose the action from one of your CPUs for your next devious plan and share it with your fellow actors. If they do not approve you will need to rethink and try again, but once you have impressed them, use the die to find out if you plan succeeded. Beware - failing may damage your CPUs, removing them from the game. Achieve your goals or outlast the other actor-bots to win the game.
Players: 2-4
Length: 15-30 minutes
Age: 8+
CREDITS:
Designer: Alexander Bennett
Art: Lady Sfortuna
---
We Also Recommend