Posted by Jason Tagmire on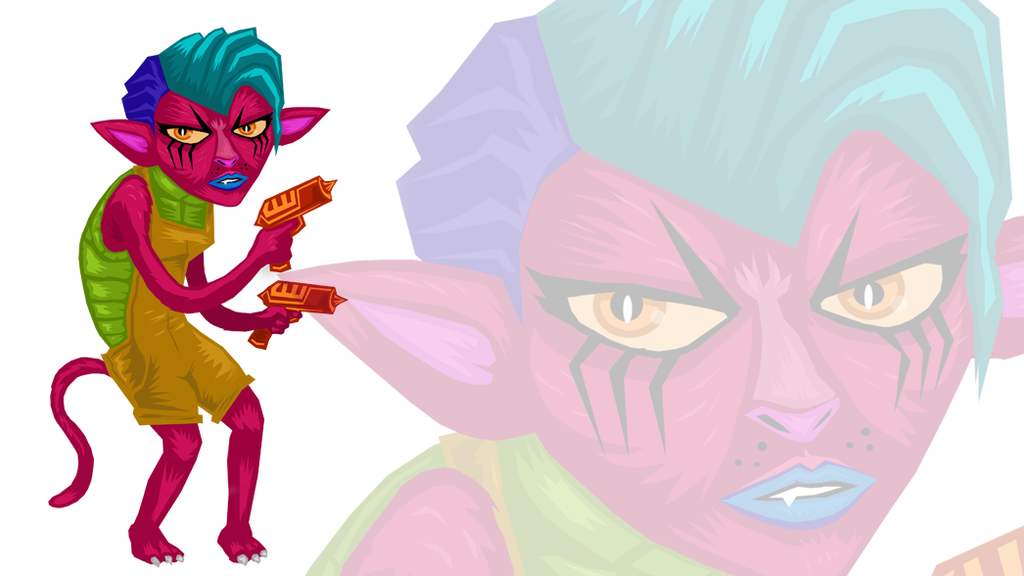 Twin Stars: Escape The Brig is the introductory scenario in the Twin Stars Solo System. In this scenario we meet our first two characters, Inzill Mey and Strezelsior, who are both trying to break out of the ship's Brig, while under the vicious guard's semi-watchful eye.Today we are taking a deeper look at Inzill Mey. Inzill Mey comes from the caves of Delling, a relatively large planet in the Outer Crust of the galaxy. The planet is largely inhabited by Gleohs, which are large stone biostructures that can become aggressive, quickly. This forced Inzill and the rest of the native...
Posted by Jason Tagmire on
Announcing a new solo series by Jason Tagmire and Mike Mullins. Two cosmic adventurers are in a tricky scenario and must work together. By rolling and manipulating dice for special abilities and combos, you can be the one that guides them to victory. Button Shy Games is excited to announce Twin Stars, a single player game system that comes in tiny modules and is highly customizable as we release new modules. Each module is just 3 cards; a scenario and the two characters that are working to get through the scenario. Players will provide their own dice and coins (or...
Posted by Ryan Sanders on
Good Morning! We hope this blog post finds you all well. We here at Button Shy Games, thought we take a couple minutes and tell you about what our plans are on Kickstarter for the rest of the year. The quick overview is this:   A little more detailed overview is this: In October we have planned Ahead in the Clouds. A 2-player game, by up-and-coming designer, Daniel Newman and art by Bryan Fischer. Ahead in the Clouds, will be our first game in our Wallet Games Series to use components outside of just the cards. It is a very Euro-inspired...